CONE-BEAM CT SCAN
In order to offer you the best services possible, the clinic recently acquired a digital 3D radiography machine. This type of radiography allows us to analyze your bone in 3D in the area where we are planning to place dental implants. In a lot of cases, this radiograph is essential in the localization of certain anatomical structures (nerves, sinuses, etc.) and to verify if the bone volume is sufficient to allow implant placement.
This type of radiological equipment is the most recent cutting-edge technology and only emits a very low dose of radiation while still offering an excellent image resolution.
LASER (LASER ASSISTED NEW ATTACHMENT PROCEDURE: LANAP)
The Nd:YAG Laser treats gum disease in an efficient and predictable way. The name of the technique used is LANAP. This laser treatment consists in disinfecting the periodontal pocket and stimulating the reattachment of the gums to the teeth; thereby encouraging the regeneration of tissues surrounding the teeth. This non-surgical technique is a predictable and rapid treatment (two appointments) to control the gum disease. As opposed to the traditional surgical approach, this treatment reduces gingival recession and dental hypersensitivity that follows therapy.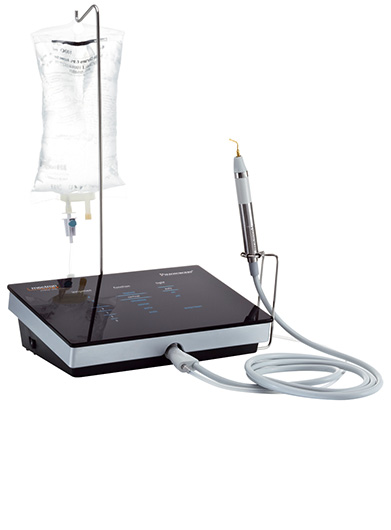 PIEZO SURGERIES
This high-precision instrument is used to cut hard tissues, such as bones and teeth, without damaging the soft tissues making this a unique tool, essential during certain surgical interventions. For example, while performing a sinus lift to augment the bone volume prior to implant placement, there is a very fine membrane that needs to be separated from the sinus walls without being damaged. The Piezo instrument allows us to remove the bone until the sinus membrane is reached without piercing it, and thereby, increasing the predictability of the procedure.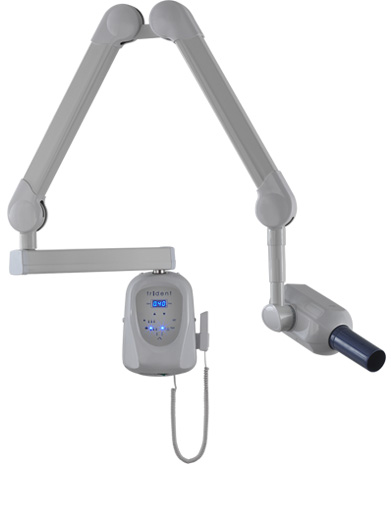 DIGITAL X-RAYS
With the use of digital X-rays, we can quickly acquire radiological images while cutting by more than half the amount of radiation. With this system, the images are developed immediately with an excellent resolution. Digital X-rays can easily be sent to your dentist which facilitates and ameliorates communication.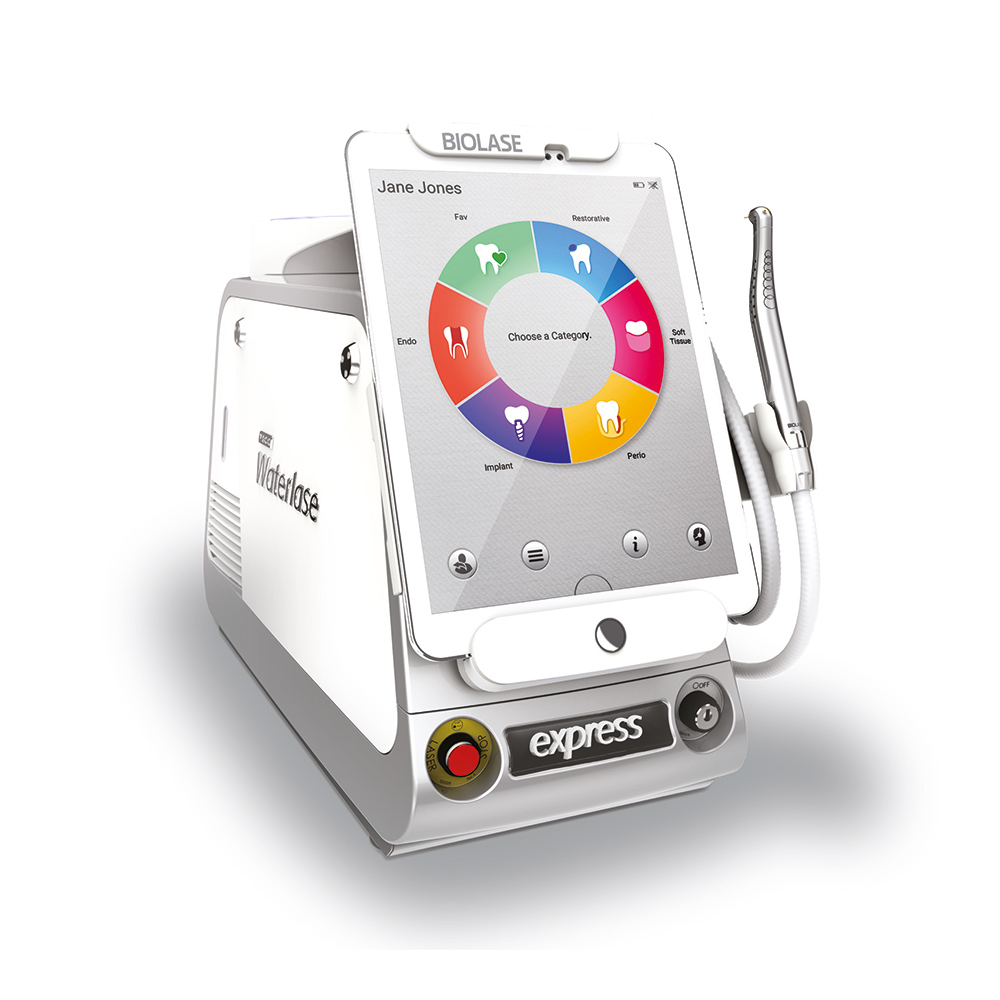 WATERLASE EXPRESS
The right laser technology can help us solve certain dental problems more easily and less invasively. By adding the Waterlase Express to our clinic, we can increase the predictability of treating patients with peri-implantitis (bone loss around dental implants)
PRIMESCAN
Primescan's unique technology allows for easy capturing and quicker processing of more data in higher resolution. The result: Complete 3D-scan models are displayed immediately. We can therefore use this data in planning your implant rehabilitation accurately without using impression materials. We can also communicate better and faster with your dentist and the laboratory in order to plan your procedure and prepare certain appliances.